OUR PROJECTS
ALWAYS ONE DIMENSION AHEAD
THE CLIENT PROJECTS WE MADE
Dockin D Mate
We had the chance to support this product right at the beginning. We designed the first ideas of the product and created them as photo realistic digital versions. That's the perfect way to communicate between client and designer. After a long journey of different designs and prototypes we created the final 3d visualisation for all online and print advertisements
Dockin D Move
Because it would be hard or nearly impossible to create nice shots with floating headphones with classic photography, we visualised them in digital 3d space to have full control over the wires and create some great looking shots.
GIGA G Cord
It was a problem to create traditional photographed images of the Giga G Cord In-Ears, because the thick wire couldn't be bent in place in the way it was needed to get great product shots for the web. So we got full control over the wires by creating a digital 3d model of them.
Lioncast Joy Con Quad Charger
We visualised the Joy Con Quad Charger to get some clean and shiny render of the product. We also where able to create ortographic render that can show the product from a perfectly accurate front view without perspective distortion.
Lioncast LK12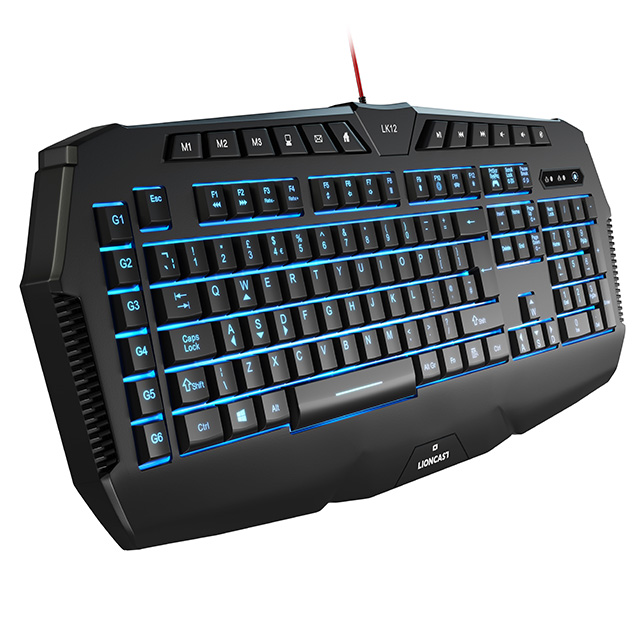 The LK12 needed some great images for Amazon and the Lioncast website. So we visualised the keyboard in 3d and rendered some great looking images.
Lioncast LK 200
After the LK300 viusalisation. We did the visualisation of the new LK200. We were able to use the already exiting LK300 model to create the new LK200 model a lot faster. With this model we created a animated spot for the LK300.
Lioncast LK 300
We visualised the LK300 from Lioncast to get some smooth and clean product shots for Amazon and their website. The big advantage of having the product ready in digital 3d space was that we where able to create otherwise extremely expensive animated videos with it. See at the top.
Lioncast LX 50 Headset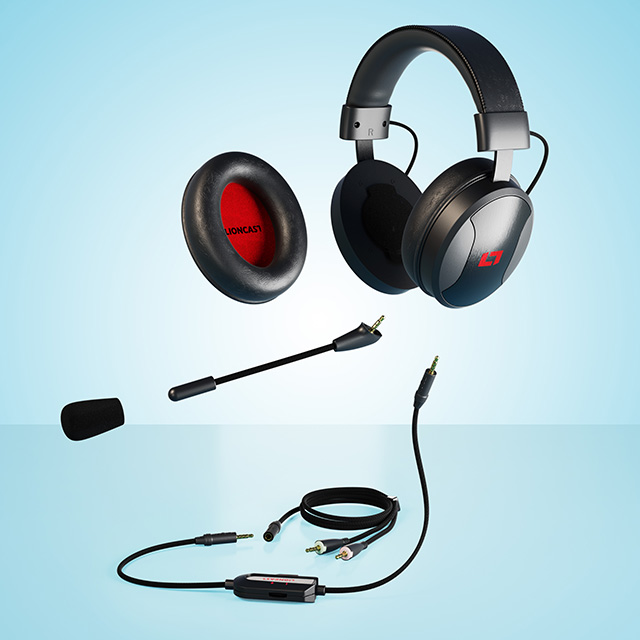 We visualised the LX 50 Headset in 3D to create some shots where the single parts of the headset could be shown seperately without having to defeat gravity.
Pettec Remote Vibra MK II
A remote dog trainer with vibration to train dogs. The texture and details of the remote vibra can't be photographed properly so we got the chance to create them digitally and gave them the needed shaders to look like they should.
Pettec Vibra Antibark Trainer
A trainer for dogs against barking. We visualised the Trainer in digital 3d space to get some closeup shots without a depth of field effect like a normal camera would have produced.
SOME OWN PROJECTS
Alice Madness Returns Fanart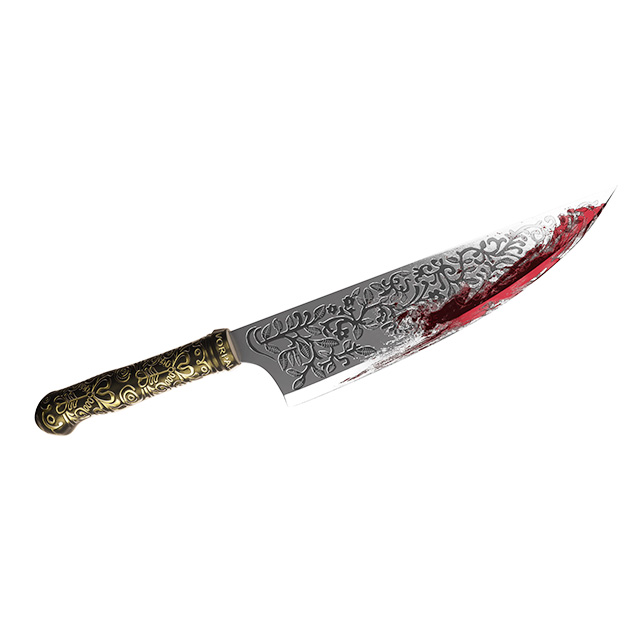 A 3D Animated Opening Title for the Alice Madness Returns Game. Its just a Fanart Project but it shows the possibilities 3d digital visualisation brings with it.
Coffee and Cake
We all love coffee and cake, but if you don't have one and your baking skills are way lower then you 3d visualisation skills you dont have a choice. You have to make a digital version of it.
The beautiful earth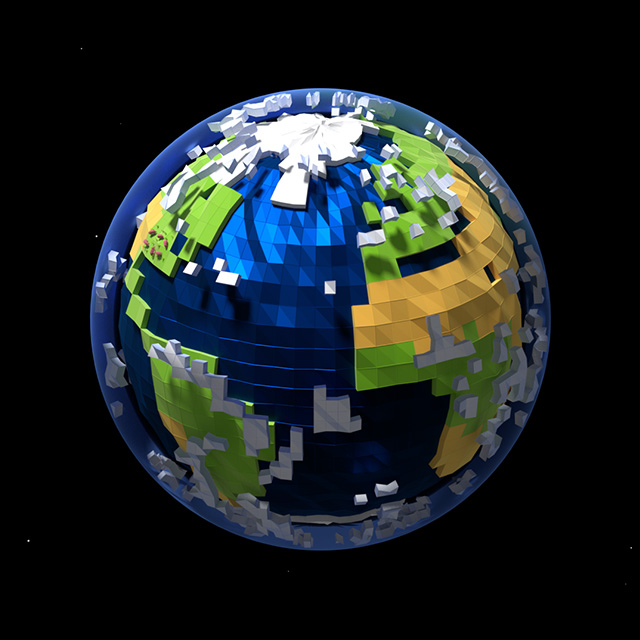 Nature is beautiful. But what are we doing to our holy earth... you can see it in this short animation film. Pleasant destruction.
Embrio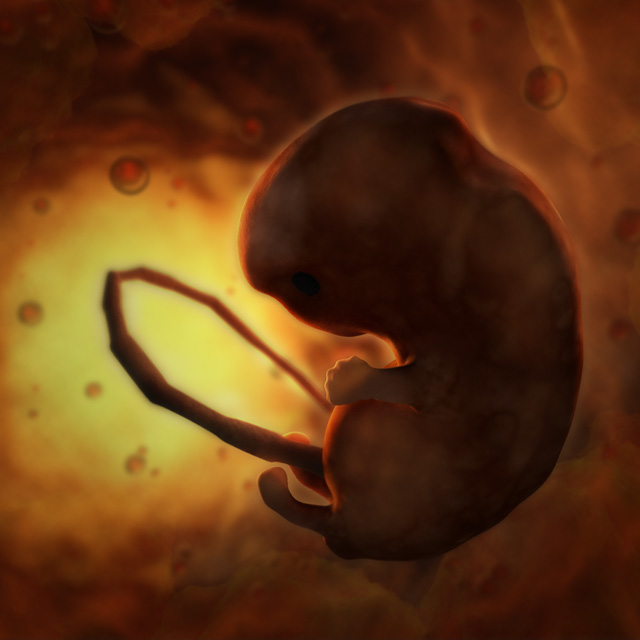 Something we only see trough ultrasonic waves. But with 3d digital visualisation everything can be made visible.
Living Ocean
On home4art.de you can see the rest of the digital art. But this one is the latest piece. Its showing a burning fire sphere within a ocean overgrown from black leafless trees.
Mustang P51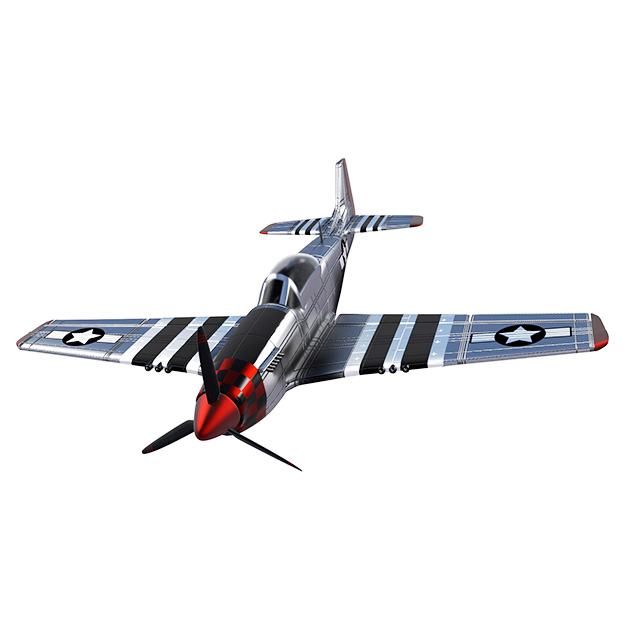 A 3D model of an old Mustang P51. Textured, shaded and rigged for animation. Sadly never used for something else than having a cool render of it.
Nvidia Ultimate Gaming PC
My Version of the Nvidia Ultimate Gaming PC for their contest. See the speedart.
The oil hourglass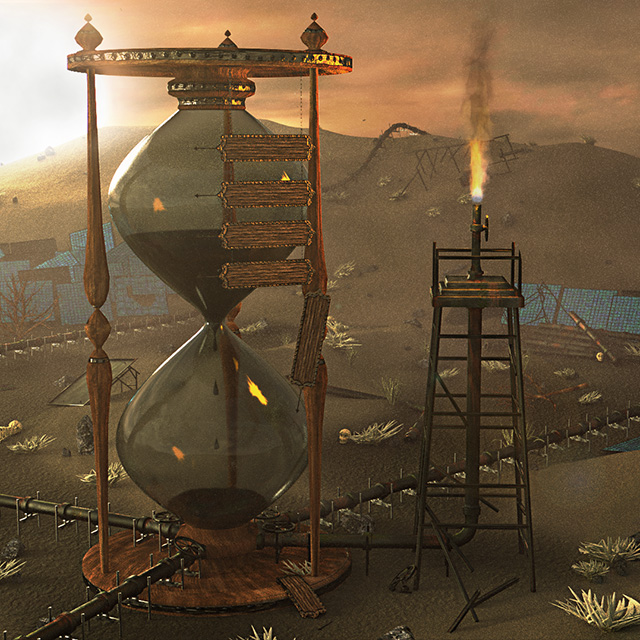 The oil stocks are decreasing but what will heppen if we used up the last drop?
WEEKLY RENDER